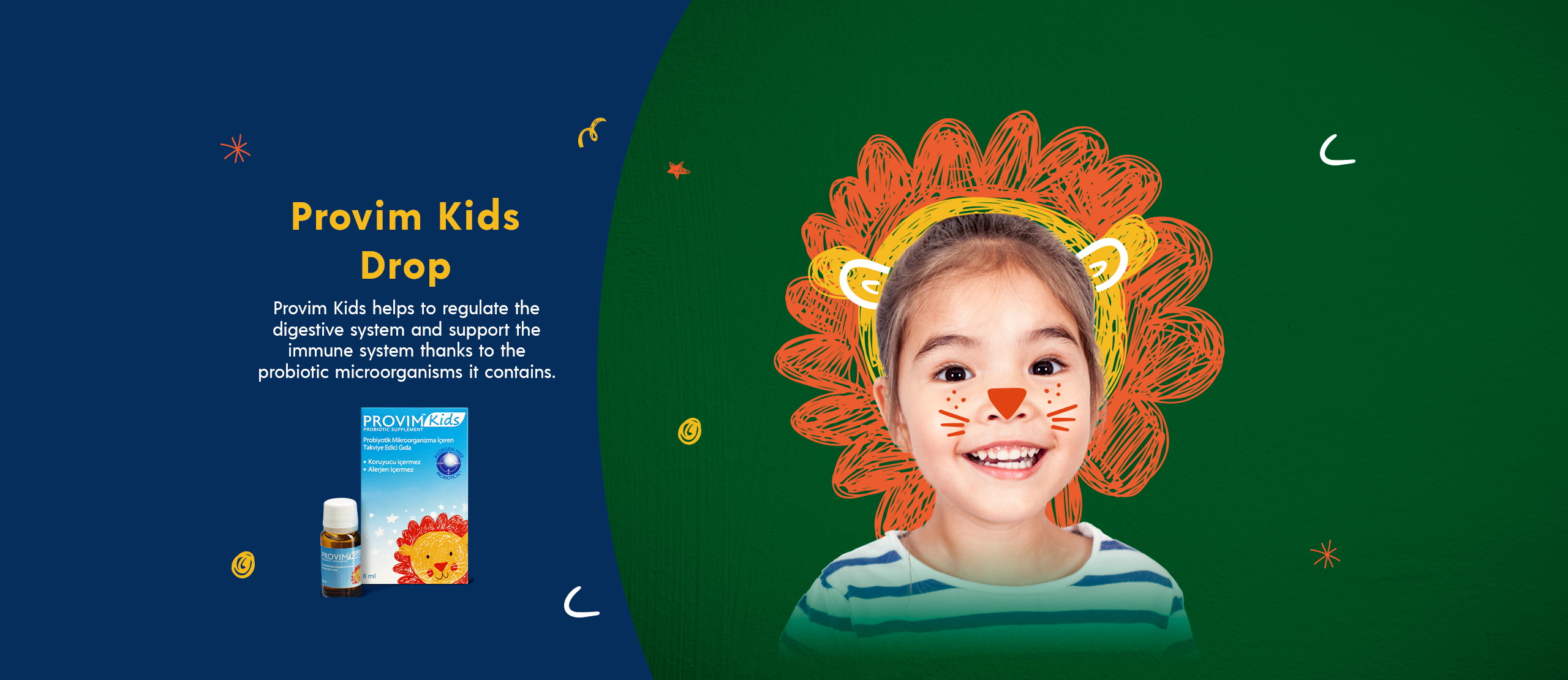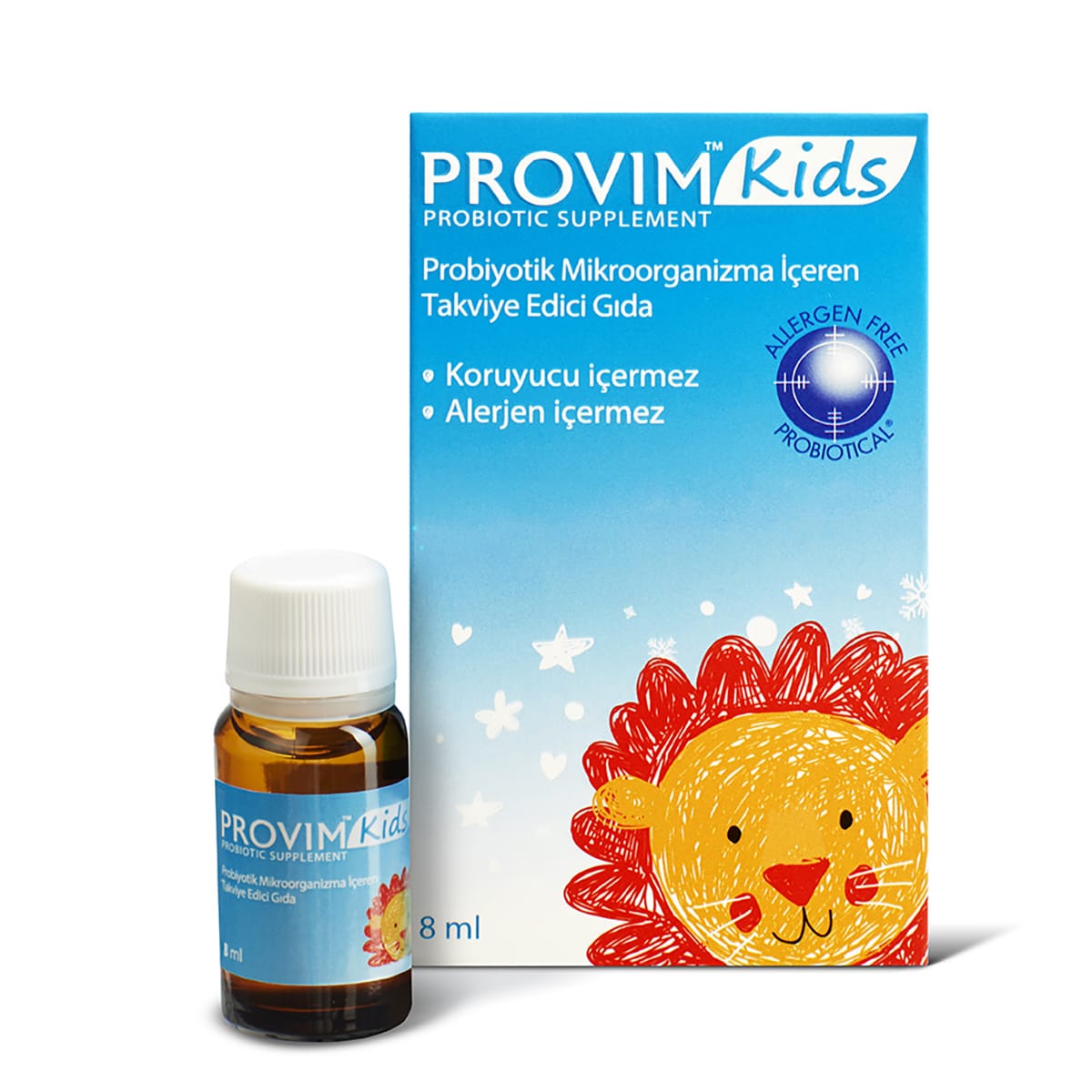 Provim Kids
Provim Kids helps to regulate the digestive system and support the immune system thanks to the probiotic microorganisms it contains.
Why is it Unique?
Production Technology – Microencapsulation Method
The probiotic microorganisms it contains are produced with the patented microencapsulation technology of Probiotical S.p.A. The microencapsulation technology protects the microorganism from the acidic environment of the stomach, enables it to reach the intestinal tract where it will show its biological activity safely, and extends the shelf life of the product by protecting it against external environments such as humidity, acidity, osmotic pressure, oxygen, and light.
Recommended Use
The recommended intake for kids aged 4 to 10 is 5 drops once a day.
Active Ingredient(s)
Daily dose
(5 Drops)

Lactobacillus Rhamnosus GG ATCC 53103
5,39 mg / 0,5 billion cells
Lactobacillus Casei LC03
5,39 mg / 0,5 billion cells
Frequently Asked Questions

The art of lifelong living healthy with


Provim
The art of lifelong living healthy with


Provim
The Art of Living Healthy

BENEFITS OF MICROENCAPSULATION TECHNOLOGY?
TIPS FOR CHILDREN TO GET STRONG IMMUNITY
SUPPORT CHILDREN'S IMMUNITY: PROBIOTICS
CONTRIBUTIONS OF PROBIOTIC MICROORGANISMS TO IMMUNITY
E-newsletter
Subscribe to our E-newsletter to hear about our news and announcements.
I consent to transmission of commercial electronic messages to my contact information above within the scope of any direct and indirect marketing activities such as promotions, offers, special offers, surveys, events related to all brands of your company.