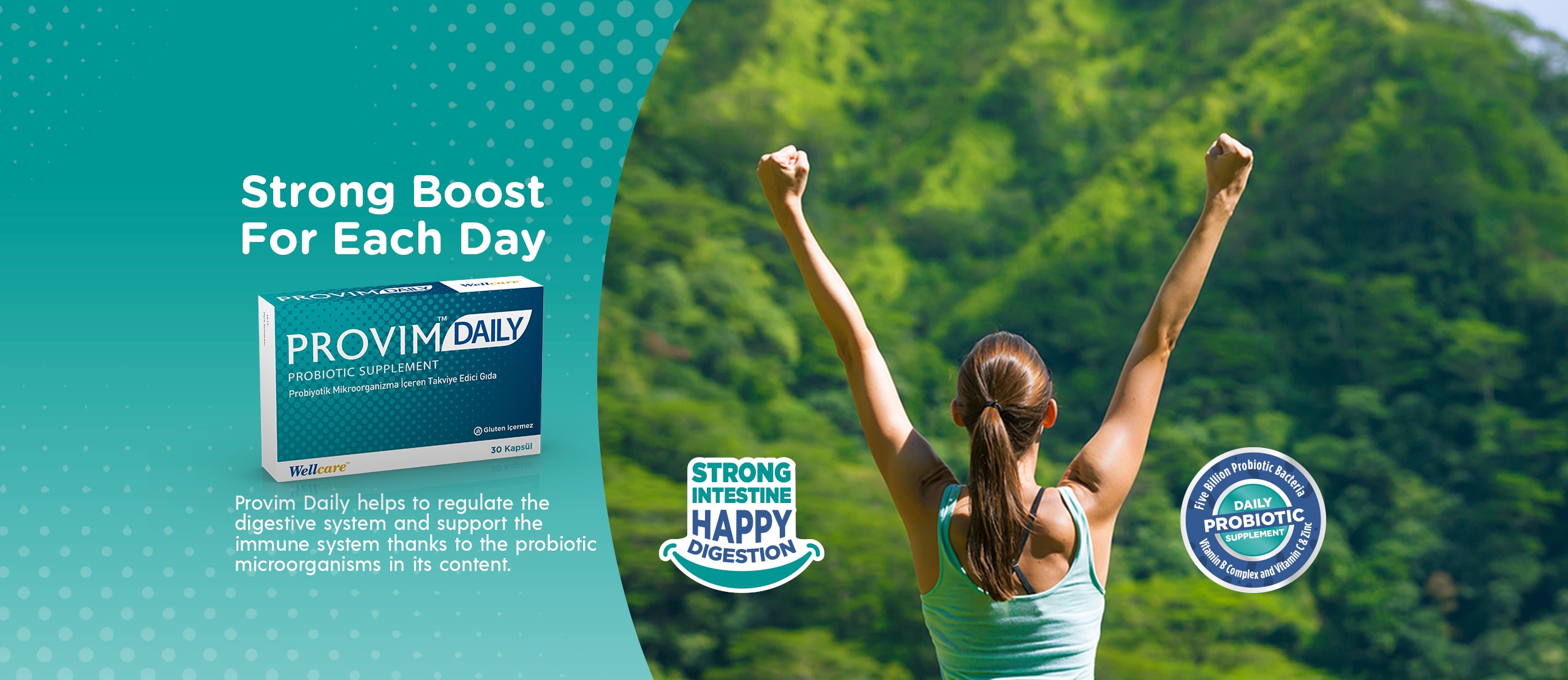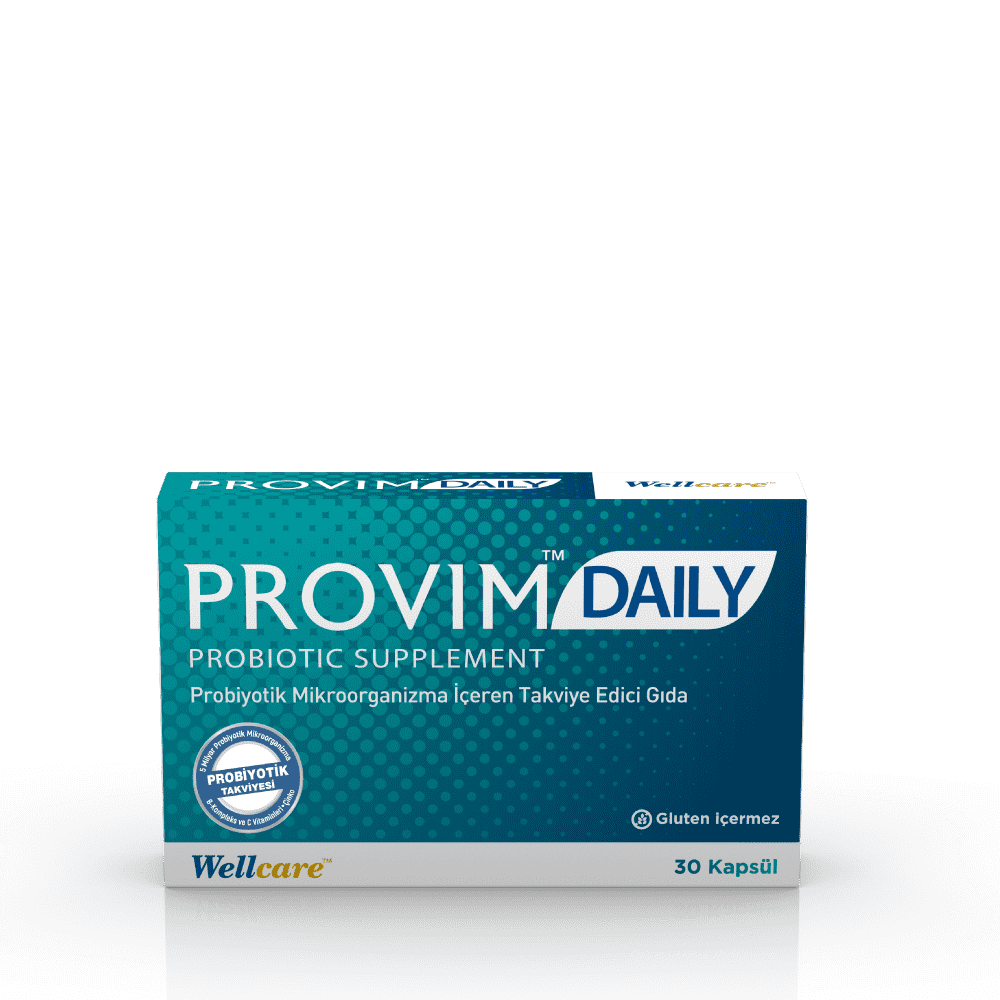 Wellcare Provim Daily
Wellcare Provim Daily helps to regulate the digestive system and support the immune system thanks to the probiotic microorganisms in its content.
Why is it Effective?
The combination of 5 different probiotics, vitamin B complex, vitamin C and Zinc in its content helps to support the digestive system and immune system.
The capsules in PROVIM DAILY are a product of DRcaps® technology. The DRcaps® capsules preserves the probiotic, vitamin and mineral content against the stomach acid environment and provides optimum colonization with its direct release in the intestine.
Recommended Use
The recommended daily intake is 1 capsule.
Active Ingredient(s)
Daily dose (1 Capsule)
Bifidobacterium lactis-BL 04
Lactobacillus acidophilus-LA 14
Lactobacillus plantarum-LP 115
Lactobacillus paracasei-LPC 37

3,5 x 10⁹ cfu/capsule
Lactobacillus rhamnosus GG
1,5 x 10⁹ cfu/capsule
Vitamin C
24 mg
Vitamin B₃
16 mg
Zinc
7,5 mg
Vitamin B₅
6 mg
Vitamin B₆
1,4 mg
Vitamin B₂
1,4 mg
Vitamin B₁
1,1 mg
Vitamin B₁₂
2,5 mcg

Frequently Asked Questions

The Art of Living Healthy

WAYS TO SUPPORT IMMUNITY IN WINTER
UNHEALTHY NUTRITION AND IMMUNITY
KEEPING IMMUNITY STRONG DURING PREGNANCY
WAYS TO FIX THE DIGGEST SYSTEM IN WINTER
E-newsletter
Subscribe to our E-newsletter to hear about our news and announcements.
I consent to transmission of commercial electronic messages to my contact information above within the scope of any direct and indirect marketing activities such as promotions, offers, special offers, surveys, events related to all brands of your company.