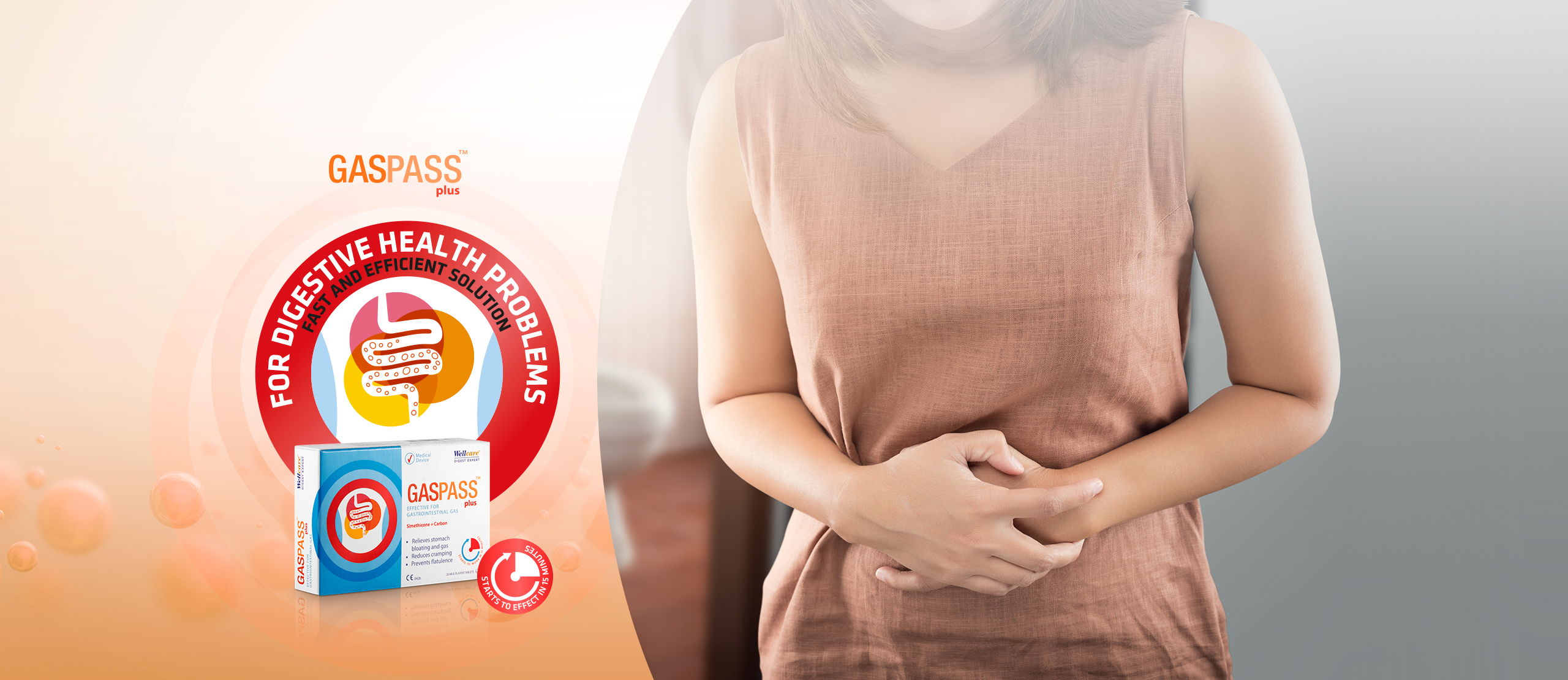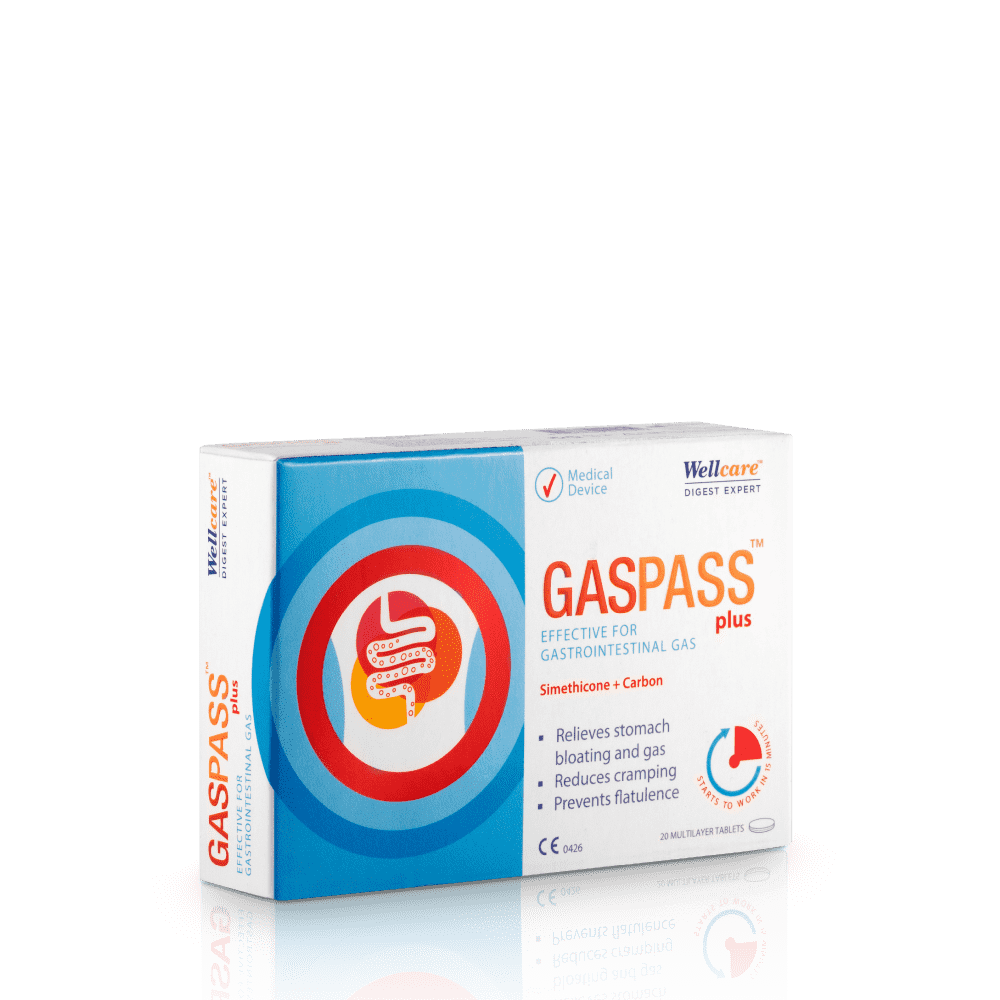 Gaspass Plus
Gaspass Plus helps to relieve symptoms associated with bloating and intestinal gas caused by accumulation of flatulence.
The onset of action is seen in 15 minutes.
Gaspass Plus is also indicated for the treatment of cramps and pain associated with bloating and for the prevention of flatulence.
Why is it Safe?
Gaspass Plus is a bilayer tablet. While 50% of the components are disolved in the stomach within 15 minutes of drinking, the entire tablet is dissolved in the intestinal environment within 1 hour.
Gaspass Plus does not affect the absorption of nutrients, it provides reliable benefits in eliminating  complaints related to flatulence.
Recommended Use
From 14 years of age can used up to 4 tablets per day, preferably after the main meals
| Active Ingredient(s) | Daily dose content (1 Tablet) |
| --- | --- |
| Simethicone | 50 mg |
| Activated Carbon | 300 mg |
Frequently Asked Questions

The art of lifelong living healthy with
Gaspass
The art of lifelong living healthy with
Gaspass
The art of lifelong living healthy with
Gaspass
The Art of Living Healthy

WHAT CAUSES FLATULENCE ? HOW DOES IT GO?
FOOD-BEVERAGE CAUSES GAS PROBLEM
WHAT IS GOOD FOR THE CONTINUOUS GAS PROBLEM?
FOOD – BEVERAGES THAT CAUSE FLATULENCE
E-newsletter
Subscribe to our E-newsletter to hear about our news and announcements.
I consent to transmission of commercial electronic messages to my contact information above within the scope of any direct and indirect marketing activities such as promotions, offers, special offers, surveys, events related to all brands of your company.