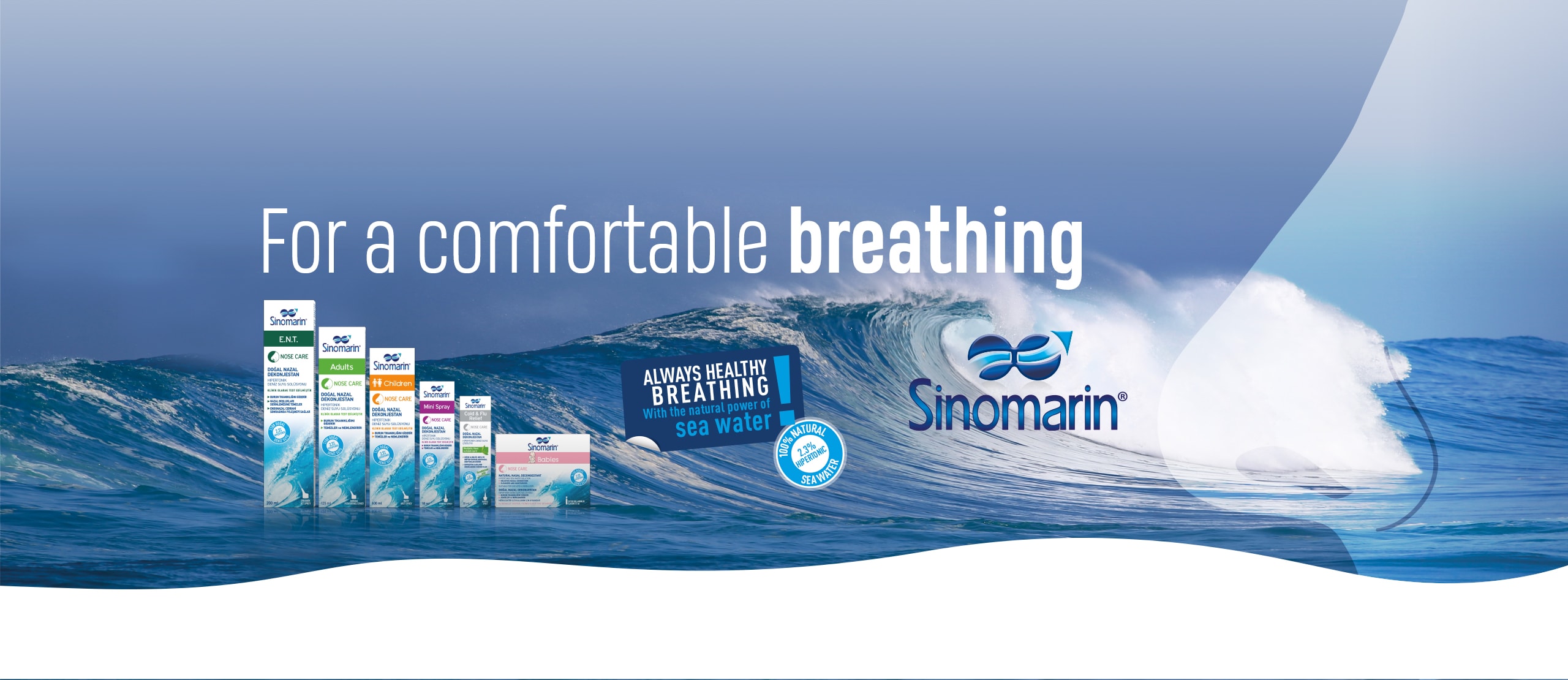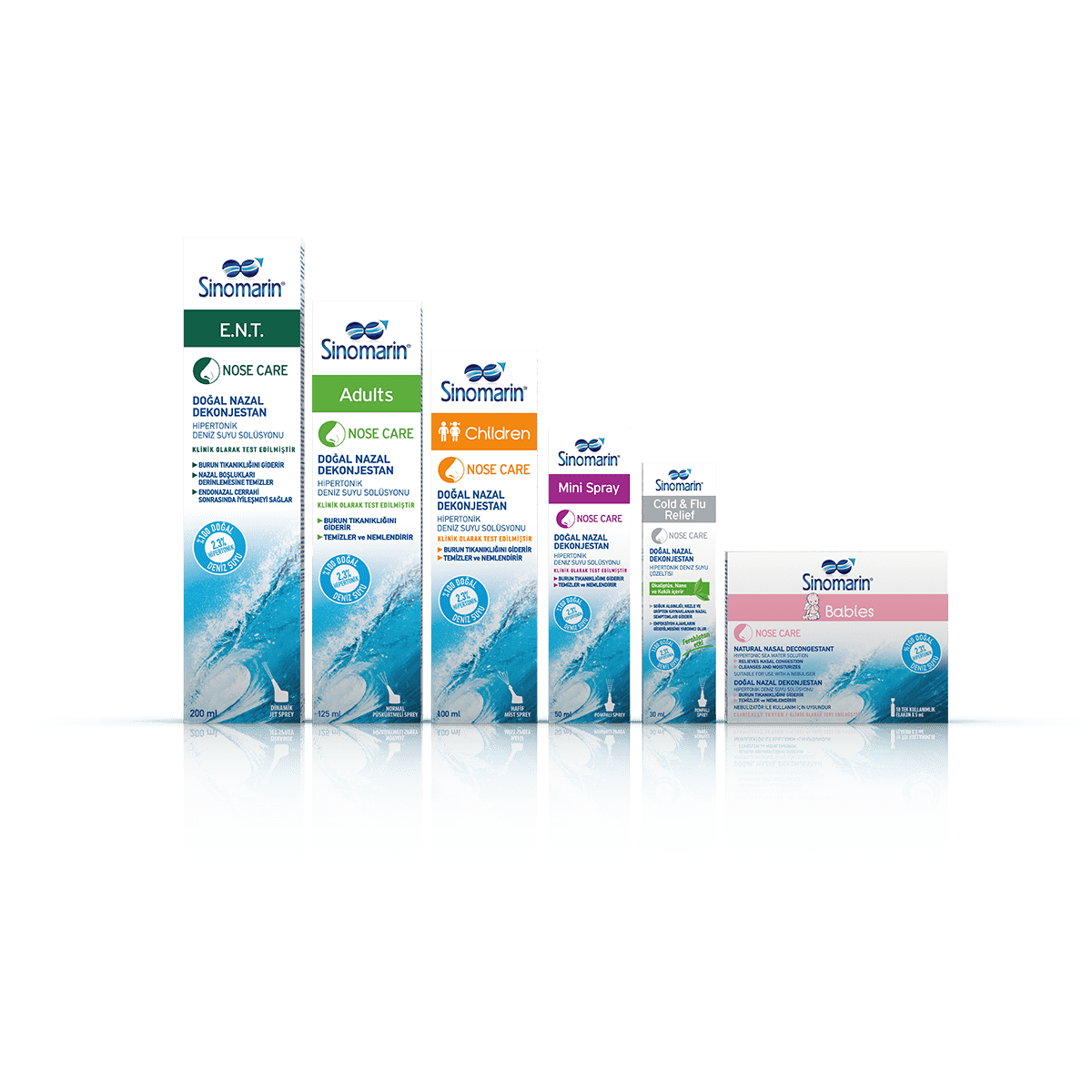 Sinomarin
Sinomarin helps to solve the stuffy nose problem and daily nasal cleaning of the whole family with its 100% hypertonic formula containing natural ingredients/minerals and trace elements.
Sinomarin is produced with 2.3% optimal hypertonic formula and with excellent tolerability for the nasal mucosa.
Sinomarin is 100% natural with proven efficacy and safe for the whole family. Its formula contains trace elements and minerals.
Why is it Effective?
Sinomarin opens the stuffy nose and reduces the sinus pressure thanks to its 2.3% hypertonic formula. It helps to moisturize the nasal mucosa.
Sinomarin enables comfortable breathing and is used for daily nasal hygiene in addition to its decongestant feature.
Why is it Safe?
It is formulated with the cleanest spring waters collected from the Gulf of Cancale, France (zone A). Its hypertonic formula is safe for the whole family from newborn onwards with proven effectiveness. It does not cause addiction and sedation. There is no harm in using it alone or in combination with other products.
Frequently Asked Questions
Sinomarin family products are suitable for use from newborn onwards.
Sinomarin Babies product can be used from newborn onwards.
We recommend that you obtain Wellcare products through pharmacies. If you have any questions about the products in other sales channels, you can contact us at info@wellcaretr.com.

The Art of Living Healthy


What causes nasal congestion?
Nasal congestion in children
Nasal congestion and allergens
E-newsletter
Subscribe to our E-newsletter to hear about our news and announcements.
I consent to transmission of commercial electronic messages to my contact information above within the scope of any direct and indirect marketing activities such as promotions, offers, special offers, surveys, events related to all brands of your company.